World
A disturbing work of art fooling London police – BBC News World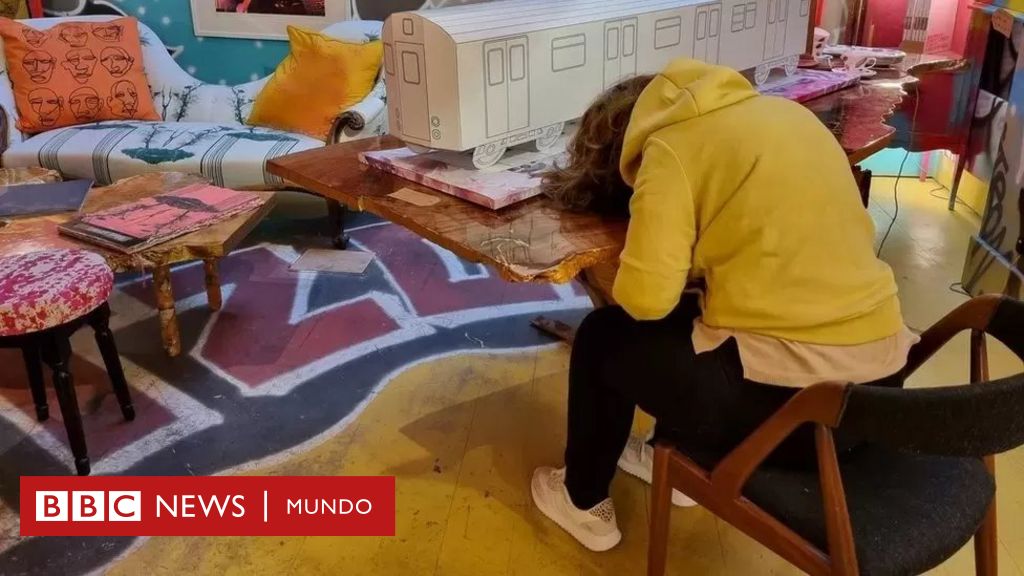 London police force their way into a city center art gallery to rescue an unconscious man, only to discover seconds later that it was an art installation.
When officers approached the woman collapsed on a table at Lay's Emporium Gallery in the SoHo neighborhood, they saw that she was actually a doll made of packing tape and stuffing.
The realistic sculpture is a depiction of gallerist Steve Lazarides' sister, Christina, with her head in a soup bowl.
It was he who commissioned the work to his friend, the American artist Mark Jenkins, who makes "provocative street sculptures".
Earlier, Jenkins made a sculpture Body floating in a canal in AmsterdamThat led to several calls from emergency services, the gallery owner explained.
provoke reactions
Lazarides commissioned the sculpture to adorn a gallery table or add an artistic touch.
"I didn't want a $24,000 table with something funny or disturbing," he said.
"It's to make people smile or be scared, To provoke a reaction and grab people's attention. People always stop and watch the play and it's great because they live and walk in the store."
He said the store clerk, who was on site when the police visited, had gone upstairs to make himself tea and was surprised to see two confused policemen and a forced door.
As explained by a police spokesman (the Met Police, as the force is known in London), they received a call on 25 November expressing "concern for the wellbeing of a person in a closed commercial premises" on Lexington Street Went.
"At approximately 17:57 GMT, officers entered the home where they discovered that the man was in fact a mannequin."
"The duty to answer mate When there is concern about (a person's) well-being", he added for all clarification.
Remember you can get notifications from BBC News World. Download and activate the latest versions of our apps so you don't miss out on our best content.