Science
An interracial couple was pressured to break up. Four decades later, they rekindle their romance and get married.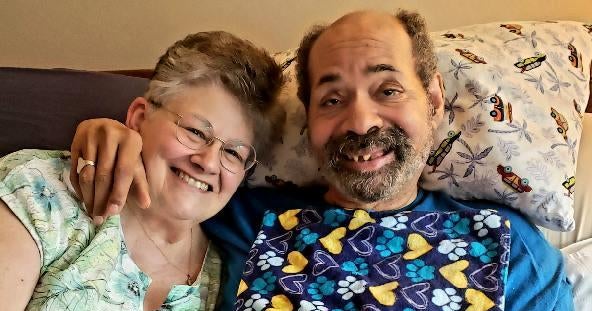 For most of her adult life, 69-year-old Jean Gustavson has suffered from chronic regret for breaking up with her college sweetheart.
Gustavson told CBS News, "I can't turn back the clock. I wish I could." "I would have married her."
Gustavsson met her college sweetheart, Steve Watts, at the German Club at Loyola University in Chicago. She said he would have been an ideal husband – if only he had been white.
"My mother was absolutely furious," she said. "What didn't she say? How could I dishonor the family. It wasn't pretty."
Partly because of those pressures, Gustavsson broke up with her boyfriend and they never saw each other again – until 2021, when she tracked him down to a Chicago nursing home.
"What I found was like a broken man," he said.
Like Gustavsson, Watts was divorced without children. But life was very difficult for him. He was homeless, suffered two strokes and was almost unrecognizable the day Gustavsson walked back into his life.
"But he's still the wonderful, gorgeous man I knew," Gustavson said.
Their feelings for each other return. And with her mother not in the way, Gustavson arranged for Watts to be taken from the nursing home to her home in Portland, Oregon.
"I feel very lucky that I got a second chance — we both got a second chance," she said.
Watts' health issues have crippled him, but he has a sharp mind and a young heart. Even after all these years, he is devoted to Gustavson.
Race took its tack, but love clawed its way out – permanently.
A few weeks ago – 43 years after her mother put her love aside – Gustavsson and Watts were married. They are now newly married, going to make up for lost time for the rest of their lives.
---
to contact On th ewayOr to send us a story idea, email us at: OnTheRoad@cbsnews.com,