Science
Backstreet Boys' Nick Carter accused of raping a 17-year-old girl on a tour bus in 2001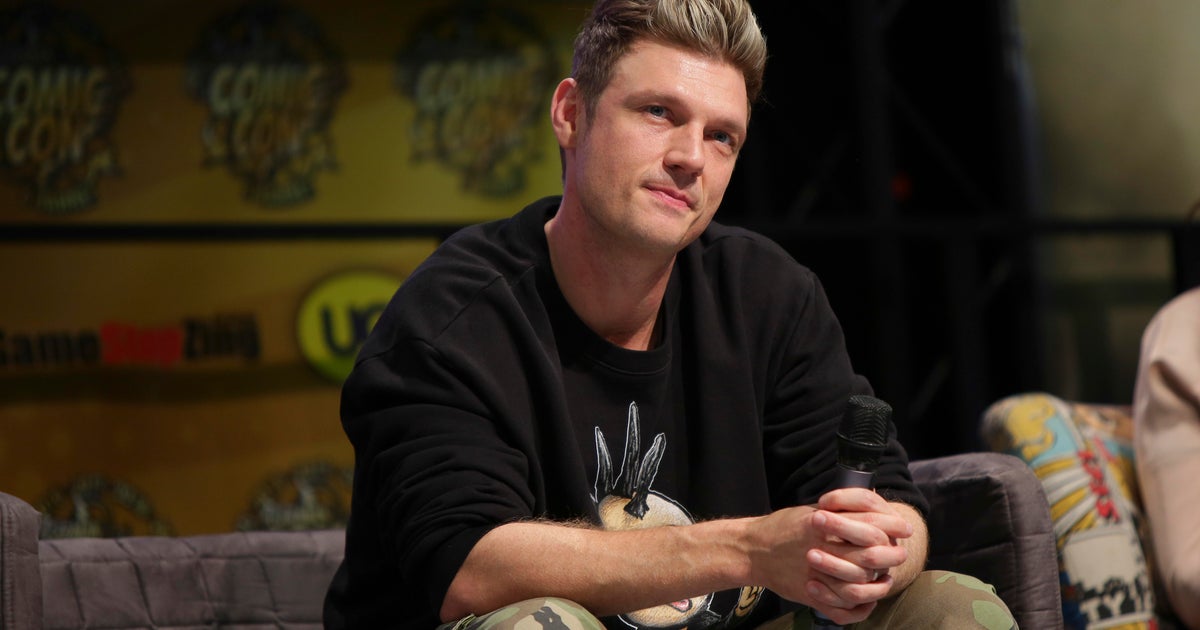 Backstreet Boys member Nick Carter has been accused of raping a 17-year-old girl.
A woman named Shannon "Shay" Ruth filed a lawsuit against the singer on Thursday, alleging the incident happened in 2001 on a tour bus in Tacoma, Washington.
Ruth, now 39, filed the lawsuit in Las Vegas, where Carter lives, according to a press release from her attorneys at the Corsiglia, McMahon & Allard law firm.
Ruth is on the autism spectrum and has a mild case of cerebral palsy. She alleges she was on an autograph line when Carter, now 42, invited her onto his tour bus. He allegedly gave her a "strange" tasting drink called "VIP juice". Ruth alleges that he took her to the bathroom, where he forced her to perform a sexual act.
Ruth also alleged that Carter used profanities against her and that he told her not to tell anyone. She said that the alleged incident prompted her to harm herself. She also believes he transmitted HPV – a sexually transmitted virus that can cause cancer – to her.
"The main reason I'm here today is because I want to stop Nick Carter from doing this to anyone else," she said in a statement.
In a statement to CBS News, Carter's attorney, Michael Holtz, said, "The claim regarding an incident that allegedly occurred 20 years ago is not only legally untenable but also completely untrue."
"Unfortunately, for many years now, Ms. Ruth has been manipulated into making false allegations about Nick – and those allegations have changed repeatedly and materially over time," Holtz continued. "No one should be fooled by a press stunt by an opportunistic lawyer – there is nothing to this claim, which we have no doubt the courts will soon realize."
Variety reported that ABC pulled the Backstreet Boys holiday special that aired on December 14 because of the allegations against Carter. CBS News confirmed that the "A Very Backstreet Holiday" special has been cancelled.
Ruth's attorneys say that in their investigation of Carter, they have found other victims who alleged that Carter abused them as well.
In 2004, tabloids accused Carter of abusing Paris Hilton, whom he dated, after she was seen with bruises all over her body. Hilton has not publicly accused Carter of hurting her, and Carter has denied the rumors.
Carter said in a statement to MTV at the time, "If she wants media attention, let her do her job." "My family, friends and fans know that this is not my character and that I would never hurt anyone I care about or do anything like what they are claiming."
In 2017, Melissa Shuman, singer of the pop group Dream, alleged that Carter had raped her when she was 18 and he was 22.
"Melissa never expressed to me when we were together or at any time because everything we did was not consensual. We went on to record a song and perform together, and I have always been personally and The professional was both respectful and supportive of Melissa. This is the first time I am hearing of these allegations, nearly two decades later. It is contrary to my nature and to intentionally cause trouble or harm to someone dear to me , "They said.
nick's brother Aaron Carter, who passed away last monthToo publicly accused his brother abusing her, another family member and HiltonIn a series of tweets in 2019. The tweets come after Nick made the revelation about him and his sister, Angel. stay order received against Aaron because of his "increasingly dangerous behavior".
Haroon made several disturbing allegations against family members in tweets, This includes that Nick abused her "his whole life". A few days later he tweeted that he loved his brother and family.
He said, "I am very hurt that my elder brother has not made an effort to be a part of my life for a long time. So, I flared up and said some hurtful things that I didn't mean to say." tweeted, according to Entertainment Tonight.