World
Blood pact for 'Alita: Battle Angel': James Cameron and Robert Rodriguez vow to shoot the sequel to their science fiction film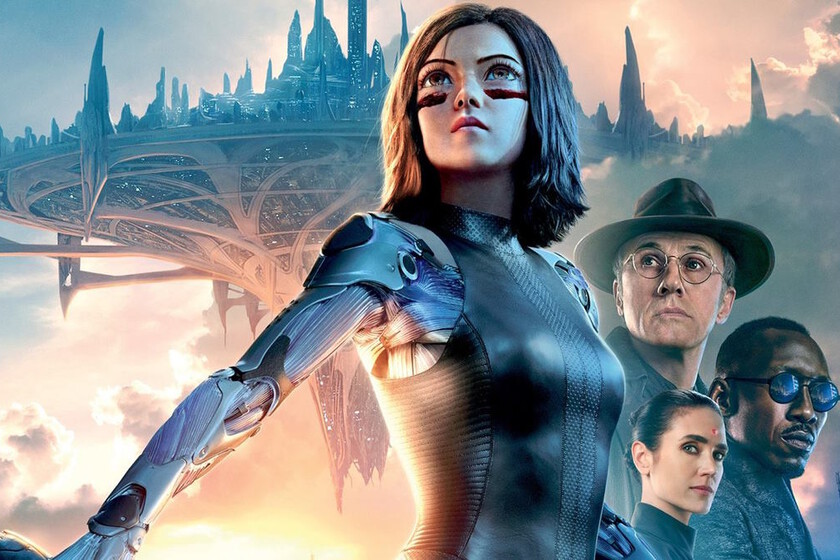 'Alita: Battle Angel' hits theaters in 2019, giving many viewers their first experience of this futuristic dystopia based on the original manga, which first appeared in 1990. James Cameron had spent years making the film, but as he was preparing 'Avatar: The Sense of Water,' he enlisted the help of director Robert Rodriguez to bring the story to life, Now it is known that how both have agreed to do yes or yes to the sequel.
Alita: The Cyborg Sense
The first Alita movie introduced us to the story of a cyborg trying to find his place in the world, battling against other mechanical opponents, while also skating in a rollerball league unlike any other sport these days . He dropped a hint for a sequel at the last minute, leaving several avenues to explore for a possible second film. It seemed impossible… until now.
In a recent segment of Variety titled "Directors on Directors" Robert Rodriguez and James Cameron took a "blood oath" While nothing is certain for another 'Alita' movie to be made, he left this message of hope for fans.
"Hey, let's make another #alita movie," James Cameron tells Robert Rodriguez. "Blood oath!" https://t.co/SWFb3RYp4k pic.twitter.com/98blgWZtuA

— Variety (@Variety) December 14, 2022
finding a way between blockbusters
Although most of the conversation between Rodriguez and Cameron was about 'Avatar 2' 'Aliens' director makes another reference to 'Alita: Battle Angel' when he explains the typical writing process,
"For me, it's a journey of discovery. You mark a path and have some vague goals in mind. I start writing a lot of notes. But you know this, because I saw you on "Aelita". 600 pages of notes: about how the world and the cyborgs are. I don't know if all that was helpful or not, but this is my process. I wanted to learn about what it's like to live in that world. I try
However, in An interview with producer Jon Landau In Collider, he finally has a real perspective of what's happening:
"We want to do it. But we're also the kind of people who give our 110% in everything we do. It's not something we focused on in the middle of 'Avatar: The Way to Water' Would have. It's something I was talking to Robert about a couple of weeks ago. We've had a number of conversations. So it's something we still want to see happen."

Landau also commented It's likely that, along with Alita, Cameron will pass the Avatar torch to other directors. in future:
"You would have said the same thing when Jim wrote his draft of Alita: Battle Angel, that Jim was never going to give it up for anybody else. And we found a director who wanted to continue our vision for the film and let us allowed me to form a partnership with Robert where I was on set with him every day, we edited the film in Los Angeles, we were very much part of the visual effects. So I think there are directors who can do , and that was a great experience."