Science
Director Ryan Coogler signs on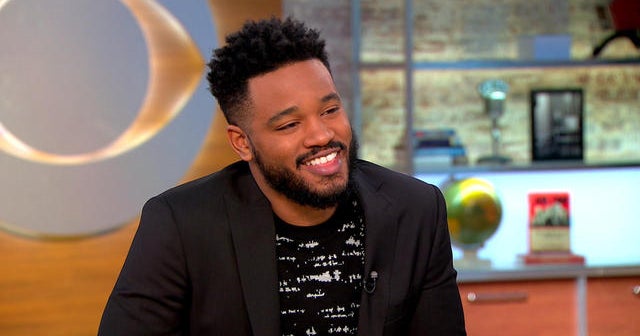 The blockbuster hit "Black Panther" is getting a sequel and Ryan Coogler will be back too. The acclaimed filmmaker has signed on to write and direct the next film.
Entertainment Tonight reports star Chadwick Boseman is expected to reprise his role as T'Challa, among others in the original cast. But details about the plot or the release date have not been revealed.
After the death of this father, the first film follows T'Challa on his return home to take his place as the leader of the fictional African country of Wakanda.
"Black Panther" was a huge hit, Earning over $1 billion worldwide, Coogler spoke to "CBS This Morning" co-anchor Gayle King after the release of the first film. He said that his only goal was to make a good film.
"It's so difficult to do, that if we're able to accomplish it, I think that's enough," he said.
But he also said it was a "beautiful occasion" to celebrate an entirely black superhero cast.
"Being an African for any number of reasons anywhere in this world can often result in a sense of shame. How the continent is portrayed, how we are portrayed, the things we are taught about ourselves – so many. Things that people tell you you should be ashamed of. You know for me it was about my own realization that it's okay to be proud to be African," Coogler said. "Everyone should be proud of their heritage."