Science
Elizabeth Holmes sentenced to more than 11 years for Theranos fraud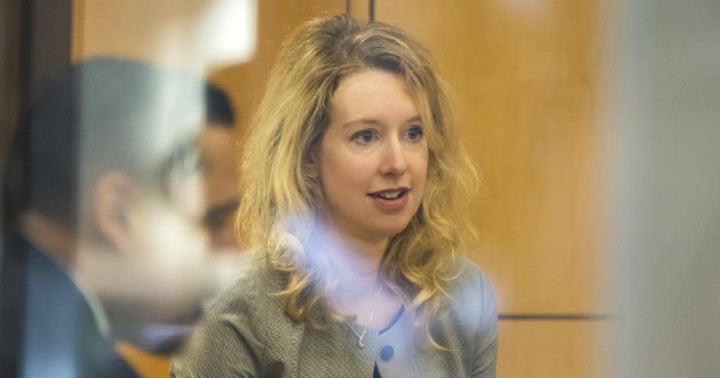 Ousted Theranos CEO Elizabeth Holmes was sentenced to 11 years and three months behind bars on Friday, ending a years-long saga that has captivated the technology world and ended on one of the most spectacular corporate flameouts in US history. One chapter was closed.
Federal Judge Edward Davila handed down the sentence after an unusual hearing that spanned more than four hours In which prosecutors argued with Holmes' lawyers about his motives, the loss of investors, and the degree of his remorse.
"Failure is normal. But failure by cheating is not okay," Davila said Prior to sentencing, he called the case "disturbing on so many levels". He ruled that Holmes never accepted responsibility for his actions.
"I lost everything"
Holmes, 38, addressed the court in tears before Davila was sentenced. "I regret my failures with every cell in my body," she said.
She told the court, "I am devastated by my failures." "I feel deep pain for what people have suffered because I failed them."
Holmes' prison term is due to start on 27 April. He will also have to complete three years' probation after his release.
The sentence is likely to send a message to other high-flying technology startups about the risks of defrauding customers and investors. That fell short of the 15 years that prosecutors had sought, but was more than what Holmes' legal team had sought for the mother of a one-year-old son who has another child on the way.
Davila also said that he would determine at a later date how much money Holmes would have to repay defrauded investors, if any. Prosecutors were demanding $804 million in restitution to investors, who they said lost "everything".
support letter
Holmes' defense team presented 140 letters testifying to his character, including one from his partner William Evans and one from New Jersey Senator Cory Booker.
Among those making statements was Alex Shultz, a Theranos board member and son of former US Secretary of State George Shultz. Alex's son, Tyler, used to work for Theranos and eventually became an informant when he learned that the company's tests were not working. When Tyler Schultz raised concerns, he was allegedly threatened by the company.
Looking at Holmes, Schultz told the court, "My son slept with a knife because he was afraid of being killed." He recounted lawyers for Theranos confronting Tyler in his home, saying, "My family's home was ravaged by Elizabeth and the lawyers."
In January, a jury convicted Holmes of four counts of fraud and conspiracy for her claims about Theranos, a blood-testing startup she launched in 2003.
At its peak, Theranos was valued at $10 billion and had heavyweights including Larry Ellison and Rupert Murdoch as investors. However, a series of revelations by the Wall Street Journal, followed by numerous investigations by federal and state officials, revealed that Holmes had greatly exaggerated the capabilities of his technology.
Balwani may also face punishment
Federal prosecutor Robert Leach emphatically declared that Holmes deserved severe punishment for engineering a scam, which he described as one of the most horrific white-collar crimes ever committed in Silicon Valley.
In a scathing 46-page memo, Leach told the judge he had an opportunity to send a message that curbs the arrogance and exaggeration unleashed by the tech boom of the last decade.
Holmes "came prey to his investors' hopes that a young, dynamic entrepreneur had transformed health care," Leach wrote. "And through his deceit, he has gained fabulous fame, adoration and billions of dollars in wealth."
Former Theranos Chief Operating Officer Ramesh "Sunny" Balwani was convicted on 12 counts of fraud and will be sentenced on December 7.
The Associated Press contributed reporting.