Science
Fire, explosion risk prompt evacuation near Georgia chemical plant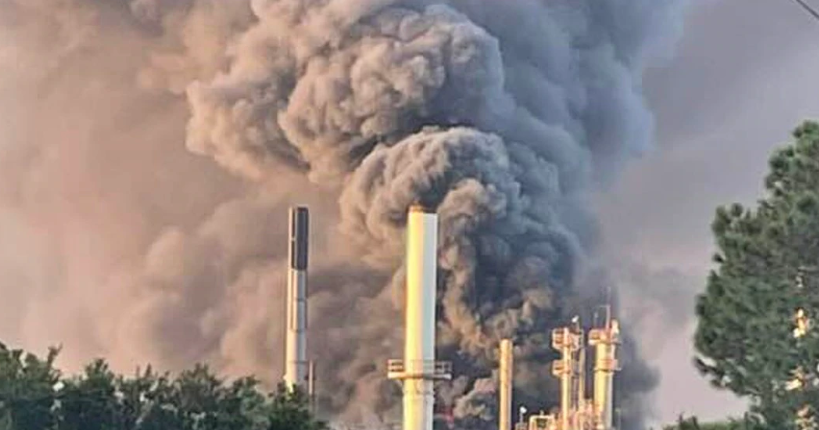 Neighborhoods near a chemical plant in Georgia where a major fire was burning were evacuated on Monday. The fire sent a thick plume of smoke into the air from the plant outside the port city of Brunswick, about 70 miles south of Savannah.
Glynn County Government spokeswoman Katie Bassen said smoke hazards and the risk of explosions prompted officials to order people to leave three neighborhoods within a one-mile radius of the Simaris chemical plant. People were being asked to give shelter in places within a radius of 3 miles.
"If you are going to a shelter, please bring personal care items for yourself and your family including medicines, toiletries and clothing," emergency management officials tweeted. "Pet pets are allowed, but they need to be in a kennel. Bring a leash, food, and medicine for the pet."
Bassen said in an email message to the Associated Press that the fire had been brought under control and that the burn itself was expected. He said the smoke hazards are of greatest concern, although there is also the possibility that the fire could cause an explosion.