Science
FTC moves to block $69 billion Microsoft-Activation deal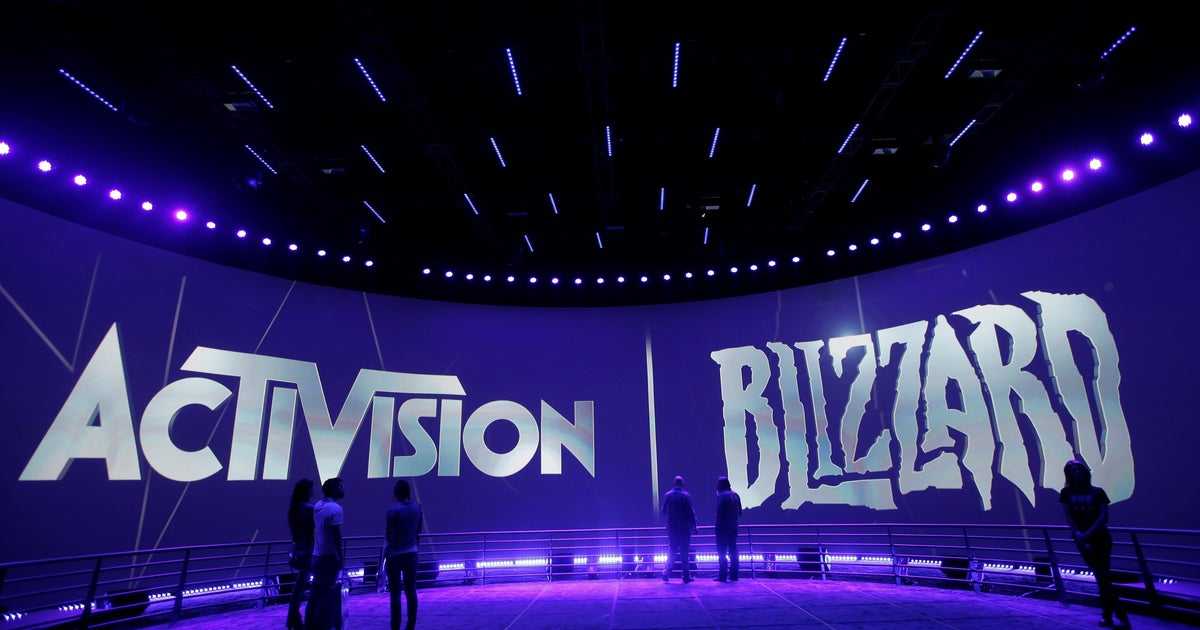 Federal regulators are seeking to block Microsoft's proposed purchase of video game powerhouse Activision Blizzard, the Federal Trade Commission said Thursday. The agency said the $69 billion deal — the largest ever for Microsoft and for the gaming industry — would reduce competition for the software giant's Xbox gaming console.
"Microsoft has already demonstrated that it can and will take back content from its gaming competitors," Holly Vedova, director of the FTC's Bureau of Competition, said in a statement.
The FTC cited Microsoft's recent purchase of ZeniMax, the parent company of software developer Bethesda Softworks, after Microsoft decided to make several Bethesda titles, including Starfield and Redfall, exclusive to its console.
The FTC voted 3-1 to file a lawsuit to block the deal, with three Democratic commissioners voting in favor and the only Republican voting against. A fifth seat on the panel is vacant after another Republican left earlier this year.
The FTC said Activision, maker of bestselling games such as Call of Duty and World of Warcraft, was one of "a very small number of top video game developers" that publish titles for multiple devices, including consoles, PC and mobile. The FTC said about 154 million people globally play the company's games every month.
The agency said that with Microsoft in control of Activision, the software maker would have "both the means and the incentive" to raise prices, release low-quality games, or keep content entirely from other platforms.
Microsoft defended the transaction, saying in a statement that the deal would "expand competition and create more opportunities for gamers and game developers."
"While we believe in giving peace a chance, we are confident of our case and welcome the opportunity to present our case in court," the statement said.
Activision CEO Bobby Kotick expressed confidence that the companies would prevail in court and complete the deal. "The allegation that this deal is anti-competitive is not in line with the facts and we are confident that we will win this challenge," he said in a statement.
"Dodgy Deal"

The Biden administration has emphasized the importance of competition in the economy. Former FTC chairman William Kovacic told The Associated Press, "Current antitrust leaders have put forward the view that merger policy has been too weak for decades and have repeatedly said, 'We're changing it.'
The goal is "to not allow dodgy deals and not accept shoddy settlements," said Kovacic, who was a Republican commissioner appointed in 2006 by then-President George W. Bush. But he said Microsoft has a good chance of winning its legal challenge.
"It is clear that the company is making many concessions," he said. "Microsoft will likely take them to court, saying the FTC is being unfairly insistent about this."
Microsoft announces merger deal In January But it faced months of resistance from Sony, which makes competing PlayStation consoles and has raised concerns with antitrust watchdogs that it would lose access to popular Activision Blizzard game franchises like Call of Duty.
The latest concession the company announced on Wednesday was Call of Duty. available on nintendo Equipment must pass through its acquisition for 10 years. It has said that it tried to offer a similar commitment to Sony.
Union Friendly?
In an appeal to the Biden administration's priorities, Microsoft has sought to characterize its deal as worker-friendly after announcing a "labor neutrality agreement" with US communications workers in June that will protect workers after the acquisition closes. Will allow to form a union.
Technology companies have historically shown little support for workers who want to organize. Workers at two Activision Blizzard divisions also recently voted to unionize, but the company fought those efforts.
In a statement, the CWA said allowing the deal to close "would send a game-changing message to corporate America that workers really do have a seat at the table and that their concerns matter and must be addressed." "
"Workers across the country, including in the video game industry, understand that one of the most effective ways to fight consolidated corporate power is by joining together in unions and consolidating their power," the CWA said.
The deal is also under close scrutiny in the European Union and the United Kingdom, where investigations are not due to be completed until next year.
The Associated Press contributed reporting.