Science
In his final White House COVID briefing, Fauci expects a less deadly COVID wave this winter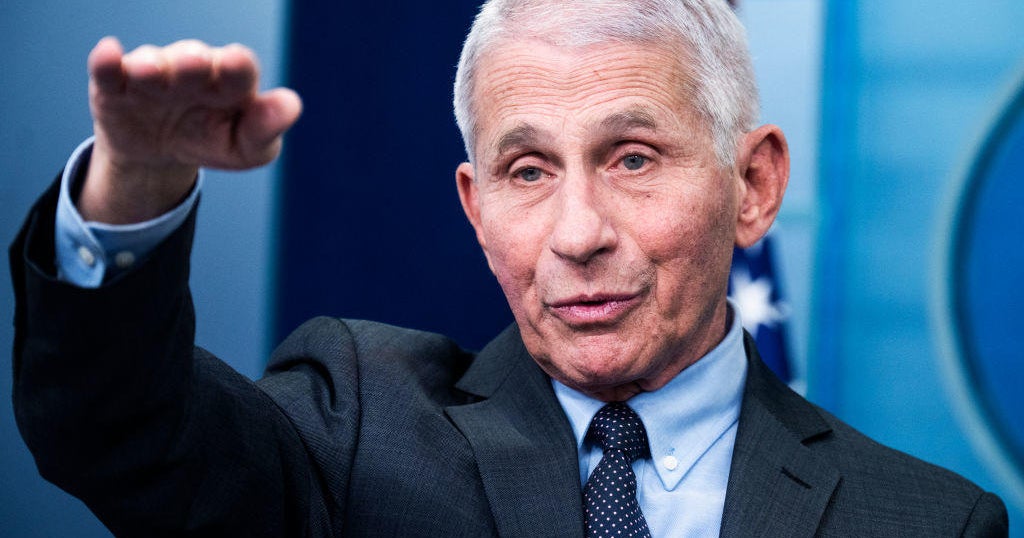 In his final briefing as chief medical adviser to President Joe Biden, Dr. Anthony Fauci suggested Tuesday that vaccination and immunity from prior infection could provide Americans with sufficient protection to result in a less deadly wave of COVID-19 this winter. Despite the fact that the number of infections is increasing. newer version.
This was likely to be Fauci's last appearance in the White House press briefing room before stepping down from his position at the National Institute of Allergy and Infectious Diseases next month.
"We're hoping that a combination of people who have been infected and boosted and vaccinated, or people who have been vaccinated and boosted and are uninfected, that there is enough community protection that we've seen in the past." It's not going to repeat what we saw this year," Fauci said.
Fauci pointed to countries such as Singapore, which have seen a wave of infections linked to the XBB strain.
"Their cases were going up, but they didn't have a big increase in hospitalizations," Fauci said.
Health officials are closely monitoring the emergence of several new Omicron variant lineages across the country. Many immunologists balk at the protection offered to Americans who rely on antibody drugs like AstraZeneca's EuShield.
However, officials have said that none of these strains so far have made the same type of jump in mutations as when the Omicron variant first emerged about a year ago.
"The good news is, even though this variant is souping up, it doesn't look like there's a new really bad variant of the concern that's emerging and running anywhere in the world so far. So fingers crossed." and hopefully it keeps that way," the CDC's Ian Williams said at a meeting of the agency's preparedness and response advisors this month.
Fauci also cited new data from the Centers for Disease Control and Prevention published Tuesday in the agency's "Morbidity and Mortality Weekly Report." The study authors found that the updated boosters appear to be at least marginally effective in warding off symptomatic infections in the real world, relative to people who only got their first two shots.
Among adults younger than 50 who received their last shot at least eight months ago, those with the updated booster saw a relative vaccine effectiveness of 56%. Boosters were 43% effective after the same interval in seniors.
"We know it's safe. We know it's effective. So my message, and my last message – probably the last message I'm giving you from this podium – please, for your safety, for your family, Your updated COVID-19 shot," Fauci said.
A new push for Update Booster
Fauci's plea for the updated booster comes as the White House says it is renewing its push to boost the shots, including new funding for outreach efforts.
A grant from the Administration for Community Living plans to provide $125 million to national organizations to "rapidly increase access and uptake" of vaccinations.
In new guidance published Tuesday, the Centers for Medicare and Medicaid Services said it is also reminding nursing homes they were required to give updated COVID shots to their residents — but not releasing new survey guidance or policy on requiring vaccinations. prevented from doing
On average, less than half of nursing home residents are up to date on COVID vaccinations per facility, according to federal data from earlier this month.
White House COVID-19 response coordinator Dr. Ashish Jha told reporters, "I am confident that if people continue to get vaccinated in good numbers, if people are encouraged, then we can have absolutely safe and healthy holidays." Can keep the weather." ,
After an uptick in September, CDC data shows the pace of new Covid shots is slowing across the country.
Only 13.1% of adults and 29.6% of seniors received the updated booster dose, far behind the usual uptake of the annual flu shot.
"But there's always a caveat here, like things out of left field, you can't predict. But what I've seen in the subvariants leads me to believe that we can effectively manage our way through this." Can't, especially if people go ahead and get them vaccinated," Jha said.
Fauci's last briefing
Fauci, the nation's leading infectious disease expert who served under seven presidents, announced in August that he would step down To pursue the "next chapter" of your career. He said in the spring that he intended to step down only after the COVID-19 pandemic got worse.
He emerged as a household name at the start of the COVID-19 pandemic in the spring of 2020, appearing at daily White House briefings to give calm updates about the deadly spread of the coronavirus.
Fauci recalled that the role often put him at odds with former President Donald Trump and his allies, contradicting his statements and advice on the pandemic.
"People who have the right information, who take science seriously, who don't have weird, out-of-the-way theories about things, but who base what they say on evidence and data, need to speak up more." is, because the other side that just puts out misinformation and misinformation seems relentless," Fauci said.
He reiterated his pledge to cooperate with any requests to testify before Congress even after leaving office.
Some of the House GOP candidates campaigned to call on Fauci for the myriad investigations. Republican attorneys general from Missouri and Louisiana ready Fauci on Wednesday to depose in his lawsuit, accusing the Biden administration of "colluding with social media companies to censor speech."
Fauci said, "I have no problem testifying. We can defend and explain and stand by everything we've said."
Stephen Beckett and Katherine Watson contributed to this report.