Science
Kroger and Albertsons merge in $24.6 billion deal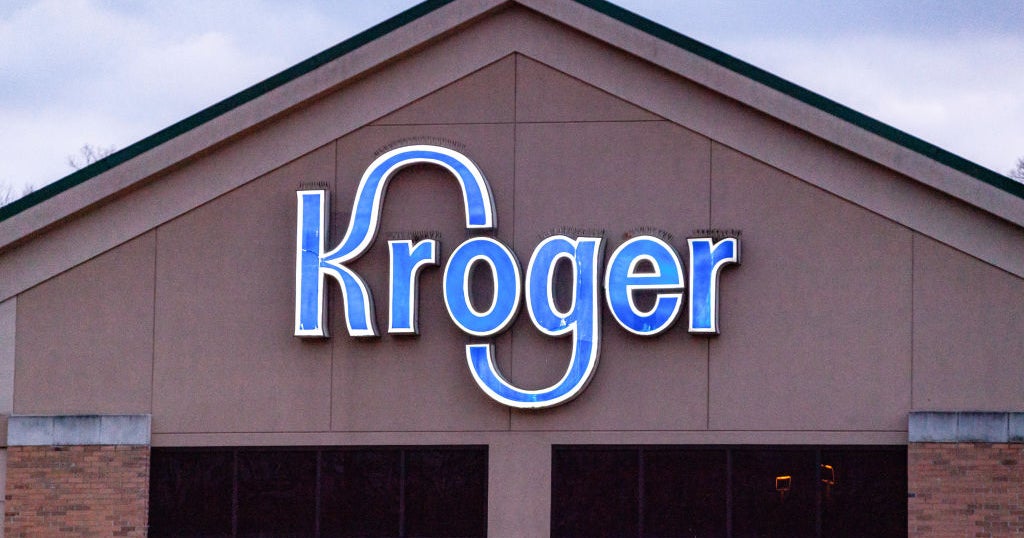 Kroger, the nation's largest supermarket chain, and rival Albertsons are merging in a deal that will value the combined company at $24.6 billion.
Together, the companies will have more than 710,000 employees and operate approximately 4,000 pharmacies as well as approximately 5,000 stores. Based in Cincinnati, Ohio, Kroger operates 2,800 stores in 35 states, including brands such as Ralph, Smith, and Harris Teeter. Alberstons, based in Boise, Idaho, operates 2,220 stores in 34 states, including brands such as Safeway, Jewel Osco and Shaw's.
"Albertsons Cos. brings a complementary footprint and has little or no Kroger stores in many parts of the country," Kroger CEO Rodney McMullen, who led the expanded company, said in a statement.
Kroger will pay $34.10 for each share of Albertsons stock, a 19% premium over Thursday's closing price. As part of the purchase, Albertsons will issue a cash dividend of up to $4 billion to its shareholders, which the companies said is expected to be $6.85 per share.
The deal is likely to face stiff scrutiny from US antitrust promoters, who have held a dim view of a merger between big rivals under the Biden administration that could potentially reduce competition.