World
'Merlina': Jenna Ortega's Chacha Ki Baat Had a Cameo in the Series and You Didn't See It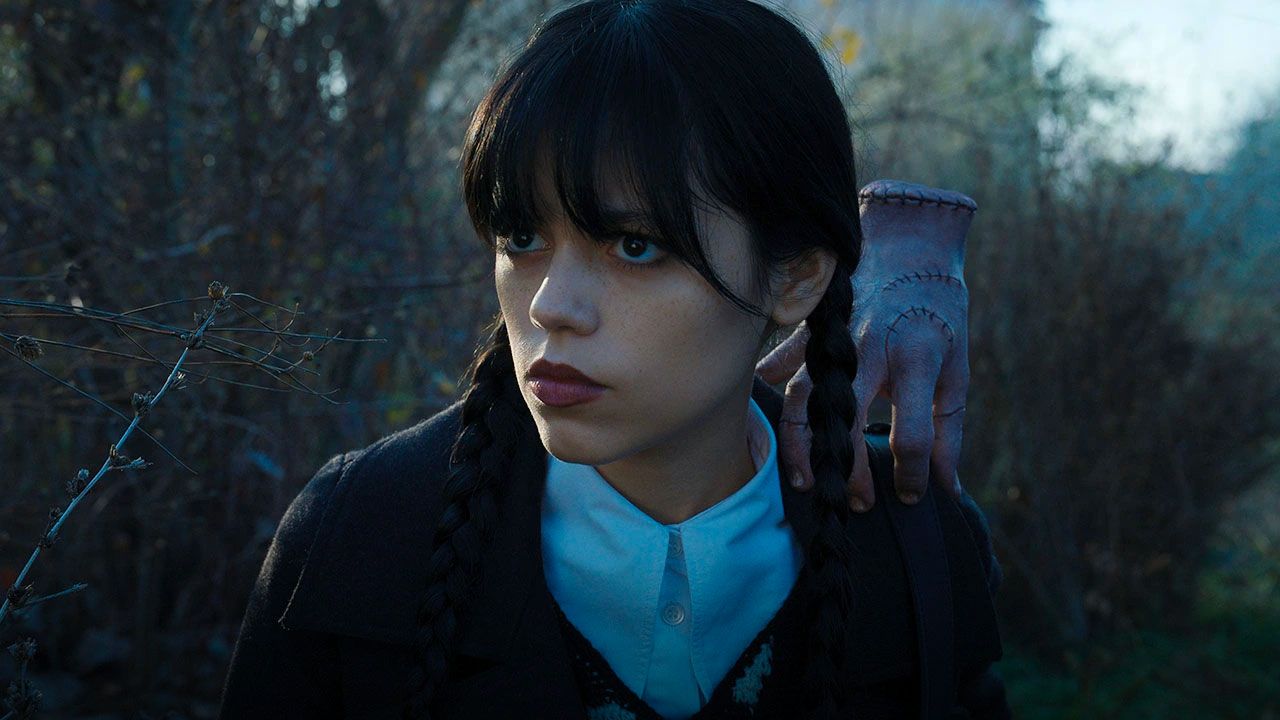 'Merlina' brings back Charles Adams' ghoulish characters and despite the fact that not all of them appear in Tim Burton's series, we can get a few winks towards them, like a cameo towards Uncle Thing, did you notice? Gave?
mad adams She has had several adaptations in film and television through directors such as Barry Sonnenfeld, Dave Payne, Conrad Vernon, Greg Tiernan and most recently Tim Burton, who a few weeks ago released Merlina, one of the most successful series on Netflix. There is one. Of course each director has added his own touch to the characters, but unlike all of them, producer of strange world of jack decided to focus on Morticia and Gomez's depressed daughter, played on occasion by Jenna Ortega,
Although not all original Charles Addams characters appear in the series, we can find several Easter eggs from past adaptations., Plus, if you're familiar with the story, you should know that Adams' family tree is quite a long one. In the series we can see Morticia (Catherine Zeta-Jones), Gomez (Luis Guzmán), Pericles (Isaac Ordóñez), Fingers (Victor Dorobantu), Largo (Jorge Bercia) and Uncle Lucas (Fred Armisen), although some users have Been wondering what happened to Uncle Thing.
You should know that this strange character was not in the original comic strips, but was created by David Levy for the 1964 television series, played by Felix Silla. Uncle Thing (known in English as Cousin Itt) is Gomez's cousin and contrary to many thoughts, he does not live in the gloomy mansion, in fact he only visits her occasionally. One of his most notable characteristics is that he is short in stature, covered in hair, and speaks a strange language with a high-pitched voice.
In Sonnefeld's 90s films we learn that Uncle Thing has a wife and a son named "What", although his history remains a mystery. director Charlie and the Chocolate Factory He didn't want to leave her out of the production so he gave her a small cameo. If you pay attention to episode seven when Merlina tries to figure out what the monster is chasing her, Uncle Lucas tells him about Nathaniel Faulkner's book and takes him to the vault where it is kept, it is at that moment that we can see the curious character.
Lucas mentions that the painting is about Uncle Ignatus "Iggy" Itt, whose trademarks are long hair, dark glasses, and a bowler hat. This cements her presence in the series and if there is a second season, we might see her back on screen, would you like it? For now, Netflix hasn't revealed whether we'll see Jenna Ortega, Emma Myers, Hunter Doohan, and Joey Sunday return for the new season, so we'll have to wait for further announcements.