Science
Police are investigating after a car buried decades ago in the yard of a multimillion-dollar California home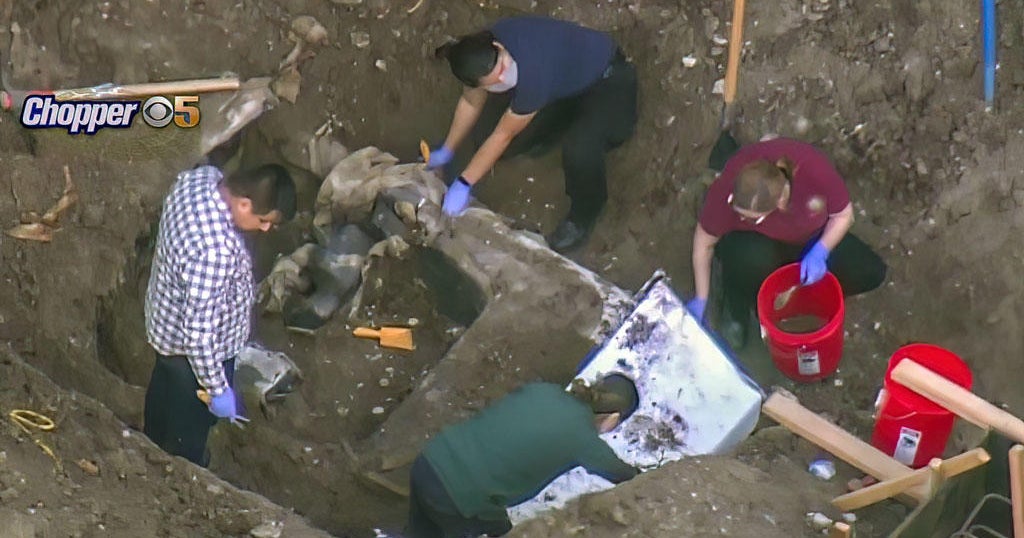 Police are investigating why someone buried a car in the courtyard of a multimillion-dollar Northern California home in the 1990s and left an unused bag of concrete inside. Police said in a news release titled "Suspicious Circumstances" that the car was discovered Thursday morning from a landslide in the affluent city of Atherton, Silicon Valley.
According to the Atherton Police CMD, the carcass dogs were brought in and "little information was given of possible human remains," but no one was found more than 12 hours after the car was recovered. Daniel Larson.
Police said the San Mateo Crime Lab was contacted and technicians were dispatched to assist with the excavation of the vehicle.
Police believe the car was buried 4 to 5 feet deep in the 1990s—before the current owners bought the home—but Larson didn't say what led detectives to that conclusion.
Unused bags of concrete were kept throughout the vehicle, though it was covered with dirt on the roof, he said.
The San Francisco Chronicle reports that the sprawling house and property are valued at $15 million. Larsen said the current homeowners are not being investigated.
"The motive and circumstances of the incident are being investigated," police said in a statement.
Atherton is one of the wealthiest cities in America, with approximately 7,000 residents within 5 square miles.