Science
Police identify 5-year-old boy found dead inside suitcase in Indiana, names two suspects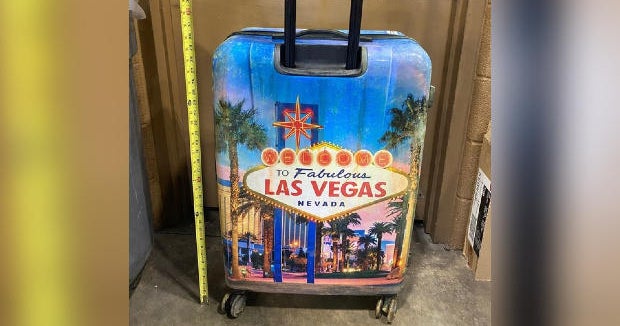 After six months of investigation in several states, police have confirmed the identity of a 5-year-old boy, who was found dead inside a suitcase In southern Indiana last April. The child was identified as Cairo Ammar Jordan of Atlanta, Georgia, during a news conference hosted by Indiana State Police on Wednesday.
"It's a bitter day," said the Sgt. Carrie Hulse, public information officer of the Sellersburg branch of the Indiana State Police, at the conference.
"Bitter, because no matter what progress is made and what happens in a case, we are still dealing with the tragic death of a precious little child. And unfortunately, we can't change that," he continued. kept. "But the wheel of justice turns, and we make progress and that's why we have information about the case today."
Indiana State Police coordinated with law enforcement agencies in California and Georgia as they investigate the mysterious death of the child this year.
Apart from identifying the child, the police also revealed the names of two suspects involved in the case. On October 14, a Washington County Circuit Court issued two felony warrants—one charged with neglecting a dependent and obstructing justice—for Don Ellen Coleman, 40, of Shreveport, Louisiana, and DeJuen, the mother of another deceased child. For Ludy Anderson. , Hulse said. Anderson, 37, hails from Atlanta.
While Coleman was recently arrested in San Francisco and will be extradited to Indiana within the next 30 days. Anderson remained at large until Wednesday morning and his current location is unknown, Hulse said.
Police have tracked Anderson's previous whereabouts in Houston, Las Vegas, Los Angeles, San Diego and San Francisco over the past six months, with his last known location being in the Echo Park neighborhood of Los Angeles. On Tuesday, a second arrest warrant was issued for Anderson on the murder charge, according to Hulse. The Indiana State Police is asking the public for help as they continue to search for him.
baby body was discovered by a mushroom hunter in an isolated, wooded area near a road in Washington County, Indiana, according to state police. The boy was found inside a "typical" hardshell suitcase, as Hulse described at Wednesday's convention, with a colorful "Las Vegas" logo printed on the front.
A subsequent autopsy revealed that the child had not suffered significant traumatic injuries and determined that an electrolyte imbalance caused his death, the ISP announced in May, at which time officials still had no idea. knew where he had died. The state police said the death of the child was probably due to viral gastroenteritis or stomach flu due to electrolyte imbalance.
Despite the progress, Hulse said Wednesday that the information uncovered so far is "still the tip of the iceberg" in a complex investigation that has "a lot of twists and turns" and "a lot of information."