Science
Police say off-duty New York officer killed woman and wounded another, then fatally shot himself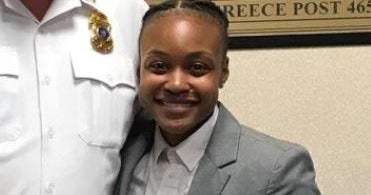 An off-duty police officer shot and killed a woman, wounded another woman and then killed himself in western New York state, police and officials said.
Police said the shooting occurred at a home in Rochester shortly before 7:30 p.m. Monday. Rochester Police Lt. Greg Bello said Officer Tiffany Gatson, a Rochester suburb of Greece, shot 27-year-old Angeli Solis and another woman before turning the gun on herself.
Police said Solis was pronounced dead at the scene. Gatson, 29, was taken to the hospital, where he died. The remaining victims were being treated in hospital for gunshot wounds, which police said were not life-threatening.
While Bello said the shooting stemmed from a domestic dispute, he did not provide details.
The police department said in a statement that Gatson had been a police officer with the department since September 2018 and was recently assigned to street patrol the afternoon shift.
Greece Police Chief Michael Wood said in a statement that he wanted to express his department's "collective sorrow and sadness". Wood said his agency would cooperate with the Rochester department and the state attorney general's office in the investigation of the shooting.
By law, the New York Attorney General's Office of Special Investigations must conduct an assessment of all deaths caused by law enforcement officers. The office said a preliminary investigation indicated that the Smith & Wesson 9mm handgun recovered at the scene was not Gatson's service weapon.
"Unfortunately, we have seen incidents like this happen over and over again and struggle to find answers," the police department said in a statement. "The ramifications are far-reaching, from those who have lost loved ones to entire law enforcement organizations, to our entire community when a police officer commits a horrific act like this. It is simply devastating, and so many people are still hurt Have been."