Science
South Dakota Governor Kristi Noem's Take on 2024, Trump and the January 6 Hearing – "The Takeout"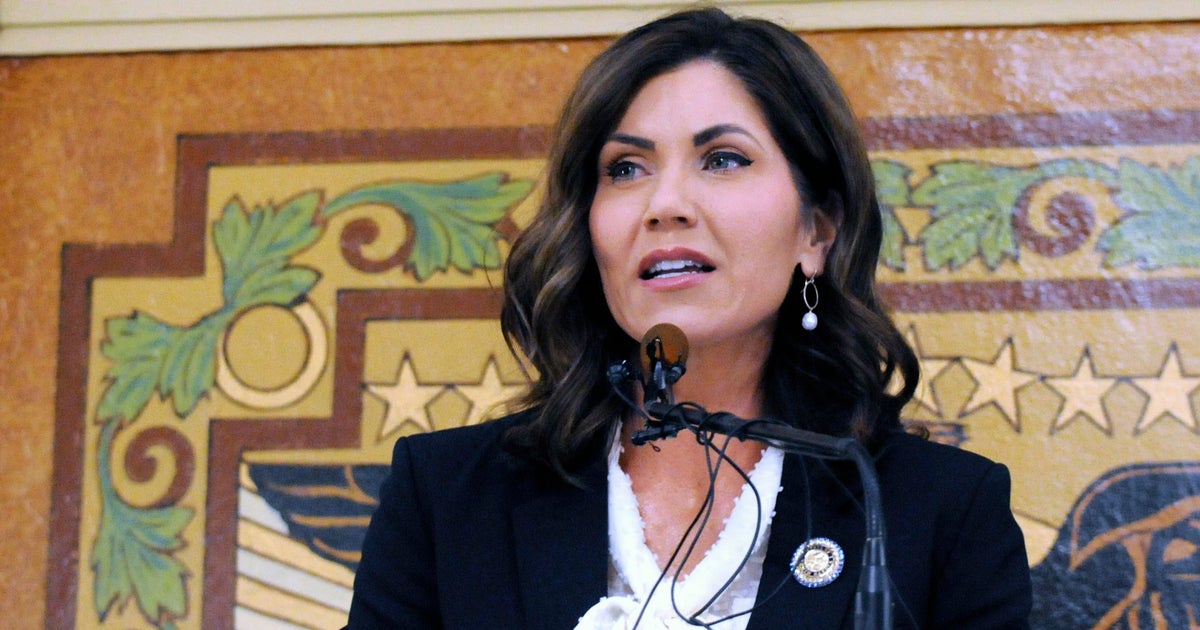 South Dakota Governor Kristi Noem isn't ruling out a run for the White House in 2024 unless former President Donald Trump jumps in the race.
"I think he's going to run. And if President Trump runs, I'll support him," Noem told Washington's chief correspondent Major Garrett on this week's episode of "The Takeout."
Noem has long endorsed the former president and is widely considered a potential vice president, should Trump seize the Republican nomination for a third time.
But she takes issue with Trump's brutal and often deceitful approach to politics that relies heavily on personal insults to perceived enemies.
"I can't fix that about him. I've said that many times, many times it's one of the things I don't appreciate about her," Noem said, praising her for her handling of the COVID pandemic.
In his state, Noem refused to enforce mask mandates, social distancing or vaccine requirements, separating South Dakota from the vast majority of states, but in line with some republican governors, The nation's two most prominent Republican governors, Greg Abbott of Texas and Ron DeSantis of Florida, went ahead and banned private companies from enforcing vaccine requirements. Noem said she did not like the vaccine requirements but would not expand the government's scope by interfering in private business matters.
"I believe in personal liberty," Noem said, adding that he has no regrets for dealing with the virus. South Dakota is in the middle of the pack for per capita COVID deaths.
Noem called the COVID vaccines "incredibly unproven" but revealed that he had been vaccinated. At this point, according to the Centers for Disease Control and Prevention, about 72% of Americans have been fully vaccinated against COVID-19. The White House COVID response team continues to remind Americans that vaccination is the nation's most important weapon against serious infections and hospitalizations and deaths.
"A lot of results are not warranted and we still have to continue to look at the long-term effects of what we are developing and what we are recommending," Noem said.
Noem said he saw "very little" the January 6 committee hearing. "I don't spend any time watching those hearings."
She said the Capitol attack was a "terrible day" and declined to say whether President Trump had any responsibility. "I think there are aspects of that day that we should all use to conduct our own investigations. And I know President Trump has as well."
Noem criticized the structure of the House committee investigating the riots, which consists of 7 Democrats and two Republicans. About whether high-profile witnesses like former White House counsel Pat Ciopolone and former White House aide Cassidy Hutchinson are telling the truth, Noem said, "I believe they would like to be truthful out there."
Executive Producer: Arden Farhik
Producers: Jamie Benson, Jacob Rosen, Sarah Cook and Eleanor Watson
CBSN Production: Erik Sausanin
Show Email: TakeoutPodcast@cbsnews.com
Twitter: @takeoutpodcast
Instagram: @TakeoutPodcast
Facebook: Facebook.com/TakeoutPodcast