Science
The CDC Says the Flu Shot Is a "Pretty Good Match" for This Season's Strain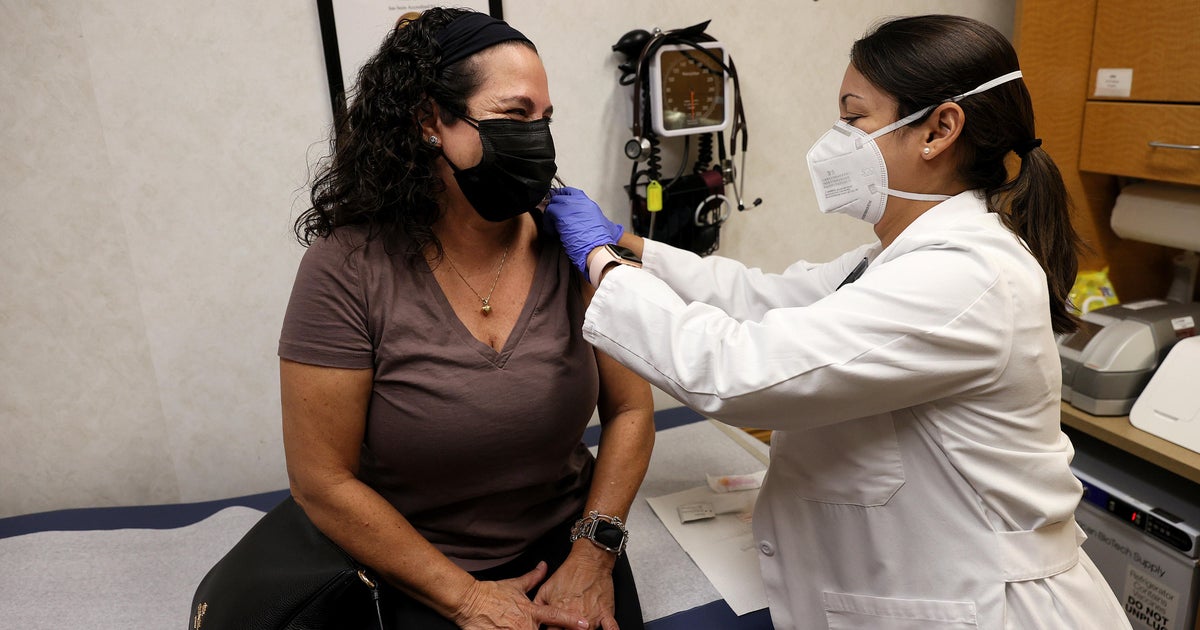 Health officials say this year's influenza vaccine appears to be a "pretty good match" for the strains circulating the country so far this season. The new data comes as officials are doubling down on their calls for Americans get vaccinated as this year's flu season Starts off quick and worrying.
"We see in real time how well we think influenza matches what's going on," said Dr. Rochelle, director of the Centers for Disease Control and Prevention. And right now, the good news is that it looks like That it's a very good match." Walensky told reporters at a briefing on Monday.
Each year, the CDC tests hundreds of samples collected from Americans with the flu in an effort to find out whether the virus can survive the current season's vaccines.
The CDC reported Friday that most of the viruses tested so far this season are similar to the strains chosen by officials for this year's updated vaccines. Using antibodies from ferrets, the agency said nearly all of the samples they tested were "well-recognized" by the animals' immune responses.
So far this year, nearly every sample tested by public health laboratories around the country has come from the Influenza A type virus. Only 0.1% were influenza B. All viruses tested so far this season have been susceptible to the four antiviral treatments currently recommended for flu patients.
However, a real estimate of how well the vaccines are fighting flu cases and severe disease will have to wait until the spring, when results from the CDC's ongoing vaccine effectiveness studies begin to be released.
Last March, the CDC concluded that last season's "influenza vaccination did not significantly reduce the risk of outpatient clinically presenting illness" against the dominant strain of the virus.
"We would expect clinical vaccine effectiveness to be pretty good, but we won't know how enrolled these vaccine effectiveness studies are until the early part of next year," Tim Uyecki of the CDC said in a webinar hosted by Infectious. Disease Society of America on Saturday.
Flu season started much earlier this year than the season before the pandemic, but Uyeki cautioned that it may not be over yet. Influenza B viruses tend to increase after Influenza A peaks, he said, and could cause a renewed wave.
"So just because we haven't seen a lot of influenza B so far, it could be coming, if it's a typical influenza season," Uyeki said.
At a CDC briefing on Monday, Dr. Sandra Fryhofer of the American Medical Association urged Americans not to let their guard down, even after recovering from a flu infection already this season. She urged Americans to get a flu shot rather than risk getting infected again.
"We've forgotten how bad the flu can be. But this year's season is a scream that it could get really bad and it's here, so people need to get vaccinated," Fryhofer said.
Weekly CDC surveys show that about 40% of children have received their flu vaccination this year, around the same rate as last year.
However, early data from shots given in pharmacies and doctors' offices suggest the rollout may be lagging in adults. More than 51.7 million shots had been given to adults through mid-November this year, compared to 54.1 million for the same point in 2021.
Flu hospitalizations across the country have also accelerated this year, officials said, with the pace of new admissions "nearly doubling" around Thanksgiving compared to the previous week. Weekly rates of hospitalizations tracked in the CDC's Influenza Hospitalization Surveillance Network have already reached peaks several weeks later than those seen in some pre-pandemic winters.
And new COVID-19 hospitalizations have now begun to accelerate across the country, rising by about 17.4% over the past week.
"The rise in cases and hospitalizations is particularly worrying as we move into the winter months, when more people gather indoors, with less ventilation, and as we approach the holiday season, where Gathering with loved ones across many generations," said Walensky.