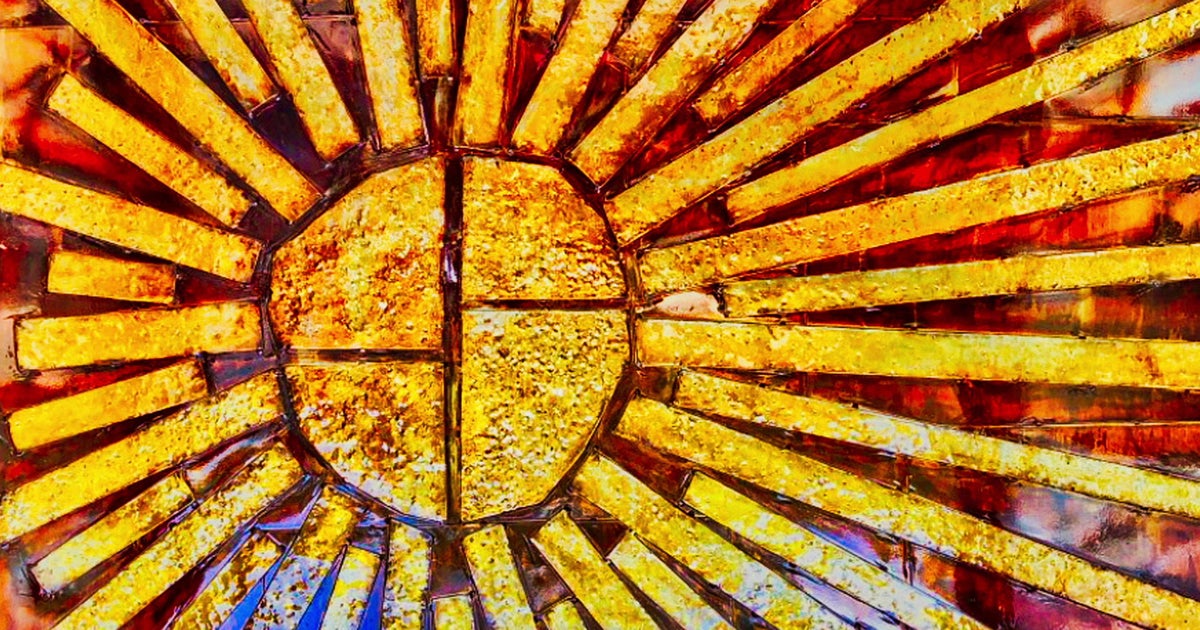 The Emmy Award-winning "CBS Sunday Morning" airs on CBS Sundays at 9:00 a.m. ET. "Sunday Morning" also airs on the CBS News app starting at 10:30 a.m. ET. (download it here.)
---
Host: Jane Pauley
Title: The Latest of Ian Storm
Mark Strassmann and Chris Van Cleve report.
Cover Story: Gallery of Secrets – CIA Museum
At the Central Intelligence Agency's headquarters in Langley, Virginia, a newly-renovated museum – accessible only to authorized persons – chronicles the successes, failures and sacrifices of intelligence personnel through the years. CBS News' Nora O'Donnell gets a private tour with CIA Director William Burns and discovers how compromising human intelligence sources can threaten US security and the lives of CIA agents.
for more information:

Books: Maggie Haberman on Donald Trump: "She Sees the Presidency as the Ultimate Vehicle to Fame"
A New York Times correspondent covering the world of Donald Trump as a subway reporter in the late 1990s. Maggie Haberman talks with CBS News' John Dickerson about her new book, "The Confidence Man," and how the real estate developer/casino owner's "playbook" hasn't changed since entering politics.
for more information:

TV: John Stamos: "It's a great moment"
The actor whose looks and charm led to him as Uncle Jesse in the sitcom "Full House", and who currently stars in the Disney+ series "Big Shot" as the intense coach of a high school girls' basketball team, Interacts with correspondent Tracy Smith about the impact of her friend Bob Saget's death and what the future looks like today.
Click on the video player below to watch the trailer for the series "Big Shot":
for more information:
Passage: Remembering Correspondent Bill Plante

Food: How Erin French found herself in The Lost Kitchen
After recovering from a bad divorce and addiction, Erin French was lost before finding independence in her hometown of Freedom, Maine. She opened The Lost Kitchen restaurant, one of the toughest reservations in the world. Cookbook author, bestselling memoir and TV Chef talks with correspondent Martha Teichner about her life story, and how her restaurant is so in demand that reservations are won by lottery.
for more information:
The Lost Kitchen Restaurant, Freedom, Maine
Follow Eric French on Instagram
"Finding Freedom: A Cook's Story; Rebuilding a Life From Scratch" by Erin French (Celadon Books) in hardcover, eBook and audio formats, available through Amazon, Barnes & Noble and IndieBound.
"The Lost Kitchen: Recipes and a Good Life Found in Freedom, Maine: A Cookbook" by Erin French (Clarkson Potter/Ten Speed), in hardcover and eBook formats, available through Amazon, Barnes & Noble and IndieBound
Click here for more information on Erin French's upcoming cookbooks.
"The Lost Kitchen" (Magnolia Network)
South Claw Farms, Independence, Maine
Title: Ukraine
Charlie D'Agata reports.
Movies: Cate Blanchett on transforming herself in the drama "Tar"
Two-time Academy Award winner Cate Blanchett talks with correspondent Seth Donne about her latest film, "Tar", and the many crises her performance as an orchestra conductor has faced, which earned Blanchett critical acclaim. . She also discusses her trouble with the spotlight, and how self-doubt drives her to keep working.
Click on the video player below to watch the Trailer of "Taar"
for more information:
Space: The Dart Mission – How NASA Hit the Bullseye
NASA's mission to change the path of an asteroid succeeded in striking a small moon 7 million miles away, as a test of how to deflect planetary objects that threaten Earth. Correspondent David Pogue looks at what the results of the Double Asteroid Redirect Test (DART), and its new technologies, could mean for future missions.
for more information:

Comment: New Yorker writer Hua Soo on maintaining family ties via fax
The author of the new memoir "Stay True" recounts his teenage years as a time of overcoming great distances – both generational and global – one page at a time.
for more information:

Nature: TBD
---
Web Exclusive:
"Here Comes the Sun": Documentary Filmmaker Ken Burns and Wildflowers (Video)
Documentary filmmaker Ken Burns sits down with Susan Spencer to discuss her new PBS documentary series "The US and the Holocaust." Then, Moe Roca travels to Crested Butte, Colorado to learn about wildflowers.
---
The Emmy Award-winning "CBS Sunday Morning" airs on CBS Sundays at 9:00 a.m. ET. The executive producer is Rand Morrison.
DVR Alert! Find out when "Sunday Morning" airs in your city
"Sunday Morning" also airs on the CBS News app starting at 10:30 a.m. ET. (download it here.)
Full episodes of "Sunday Morning" are available to watch on demand now on CBNews.com, CBS.com and Paramount+, including for Apple TV, Android TV, Roku, Chromecast, Amazon FireTV/FireTV Stick and Xbox.
What should I follow Twitter, Facebook; Instagram; youtube; TIC Toc; and at cbssundaymorning.com.
You can also download for free "Sunday Morning" Audio Podcast on iTunes and Play.it. Now you'll never miss the trumpet!
---